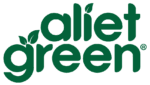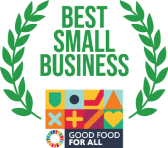 Aliet Green is Indonesia's leading Fairtrade producer of natural and organic ingredients for food manufacturers and wholesalers. They're dedicated to creating positive change for smallholder farmers and the environment. 
Through partnerships with farmers, research, and education, they're building sustainable and ethical food systems, empowering rural communities. Their focus is on supporting small family, female, and disabled farmers and promoting regenerative organic farming to combat climate change. 
Discover their outstanding vegan and vegetarian products, perfect for breakfast, confectionery, or snacks. All products are 100% organic and Fairtrade certified. Notably, their Organic Coconut Sugar was the first in Indonesia to meet Fair for Life and BRC Global Food Safety standards. 
Aliet Green is committed to a greener future, respecting nature while enhancing well-being. Explore their range of nature-inspired ingredients and products! 🌱 #Sustainability #FairTrade #Organic 
Read here  https://alietgreen.com/