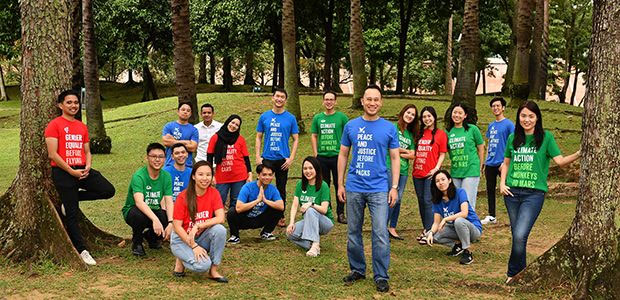 Hats on the heels of our recent triumph at the 2023 ASEAN Business Awards, they are absolutely thrilled to announce that Bintang Capital Partners has clinched the prestigious "Global SME of the Year" accolade at the 2023 Sustainable Company Awards, presented by Environmental Finance.
In the span of just one month, they have earned not only regional acclaim but global recognition, a testament to their unwavering commitment to nurturing the impact investment ecosystem in Southeast Asia.
The Sustainable Company Awards cast a spotlight on organizations worldwide that are spearheading transformative changes in their strategies and business models to forge a sustainable future.
Our victory in the "Global SME of the Year" category reflects their dedication to implementing measures that drive positive change and position them as a paragon of sustainable excellence.
Emerging victorious in this esteemed category represents a monumental milestone for them. The selection process was rigorous, with a distinguished panel of over 40 influential investors, pension funds, insurers, and industry experts from across the globe meticulously evaluating each contender.
The judging process scrutinized the evidence of Bintang's transformative journey, the robust strategies underpinning their initiatives, and the tangible impact and results arising from their endeavors.
They take immense pride in this recognition by their global peers, and it wouldn't have been attainable without the invaluable contributions of their collaborators, partner companies, and every individual who played a role in our remarkable journey, no matter how big or small. 
https://www.linkedin.com/posts/bintangcapitalpartners_sme-of-the-year-global-bintang-capital-activity-7107680789965766656-l7gz/?utm_source=share&utm_medium=member_desktop