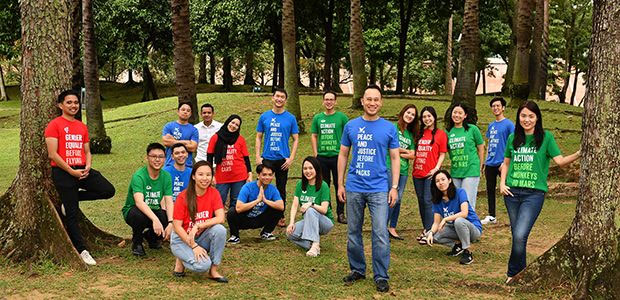 Following their recent triumph at the 2023 ASEAN Business Awards, the Malaysian-based B Corps are thrilled to share yet another significant accomplishment: the prestigious Global SME of the Year award at Environmental Finance's 2023 Sustainable Company Awards. 
In just one short month, their steadfast commitment to nurturing the impact investment ecosystem in Southeast Asia has not only gained regional recognition but has now earned global acclaim as well. 
The Sustainable Company Awards celebrate organizations worldwide that are taking significant steps to reshape their strategies and business models, guiding them towards a more sustainable and brighter future. 
As winners of the Global SME of the Year category, Bintang Capital Partners distinguished themselves by showcasing their unwavering dedication to sustainable practices. They had to provide substantial evidence of the measures they are implementing, demonstrate the positive impact they've made, and explain why they are considered a benchmark for excellence in sustainable business. 
Emerging victorious in this category is an exceptional achievement, particularly given the rigorous evaluation carried out by a panel of over 40 influential judges, including investors, pension funds, insurers, and industry experts from around the world. 
🔗 https://www.environmental-finance.com/content/awards/sustainable-company-awards-2023/winners/sme-of-the-year-global-bintang-capital-partners.html 
🔗 https://www.thestar.com.my/business/business-news/2023/09/06/bintang-capital-bags-innovative-investment-award-at-asean-business-awards-2023