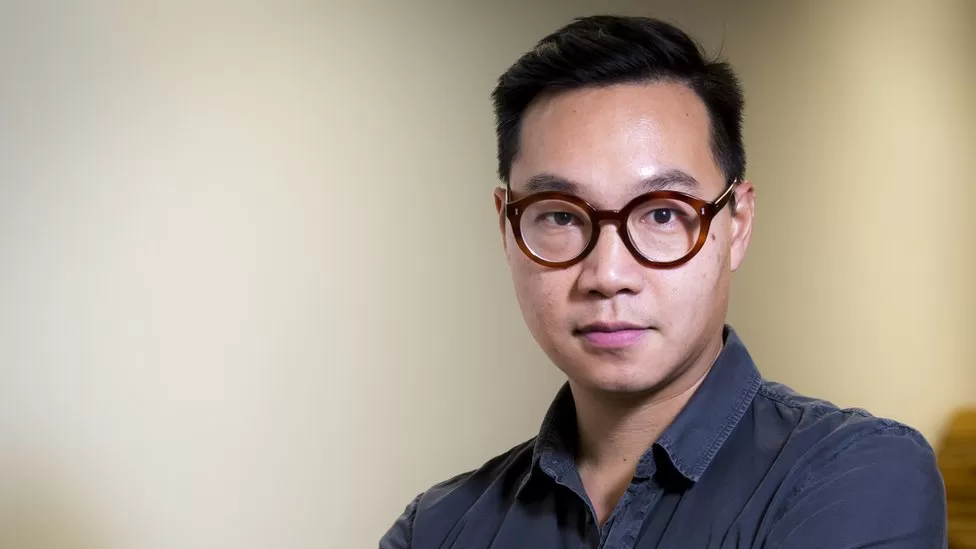 Adrian Ma says that being a B Corp certified business makes it easier to attract good new employees
By Suzanne Bearne Business reporter
It was during the pandemic that Adrian Ma had an epiphany that persuaded him to make his company more environmentally and socially responsible.
"We were all celebrating people doing great work," he says, looking back on the time when people across the UK would go out into the street to clap to show their appreciation of NHS staff and other key workers.
"And I thought; 'Wouldn't it be good to build a better world ourselves, and start to reposition the company to be more purposeful?'"
Mr Ma is the boss of London-based PR firm Fanclub. Rather than creating his own framework for the business to adhere to, Mr Ma decided to apply for a global certification called "B Corporation" or "B Corp" for short.
To gain accreditation, companies have to show that they meet certain thresholds when it comes to their social and environmental performance. And they have to make a commitment to change their corporate governance structure to be accountable to not only their shareholders, but to all their stakeholders – staff, customers and suppliers.
The ethical scheme was first launched in 2007 in the US, and there are now 6,543 companies around the world which have obtained B Corp status. These range from small firms to larger names such as Ben & Jerry's ice cream and outdoor clothing firm Patagonia.
The not-for-profit organisation behind B Corp is Philadelphia-based B Lab. It says it wants to "make business a force for good". Each firm pays a fee when it applies, and then – if successful – an annual subscription determined by the size of its revenues. In the UK this is an initial £250, and then between £1,000 and £50,000 a year, before value-added tax.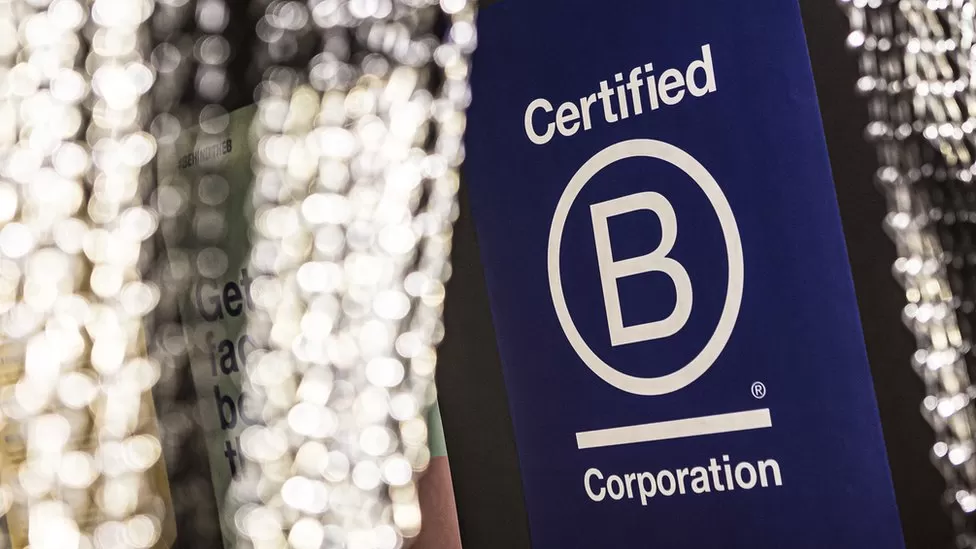 The B Corp certifications were first awarded in 2007
For Mr Ma, becoming part of the B Corp community meant his company went through several changes, including reintroducing paid volunteer days, and giving guidance on recycling in a staff handbook.
However, he admits that getting the certification has affected the business' turnover.
"We have had to make tough choices, and turn down 70% of clients who have since approached to work with us," says Mr Ma.
"In one case, there was a great tech company with lots of money, but they were founded by a sovereign wealth fund in Saudi Arabia where homosexuality is criminalised. It didn't feel right when we have gay people working for us."
However, on the upside, he says, it has increased staff engagement: "Everyone is much more motivated, as they're focused on purposeful businesses."
He adds that the B Corp status has given the firm "a massive edge when it comes to recruitment, especially among younger employees, and with clients".
Chris Turner, executive director of B Lab's UK arm, says the pandemic led to a huge swell in applications.
"Firms had time on their hands and used it as an opportunity to finish off their B Corp assessment," he says. "Then there was more attention on sustainability – a continuation of trends we saw before the pandemic.
"And the climate conversation had been picking up pace… there was also the explosion of the Black Lives Matter movement, which got businesses thinking more profoundly around issues. There was just more time for deep thinking about purpose and why we're here."
Due to high demand, Mr Turner says the verification process can currently take anywhere from six to nine months. As part of the process, B Lab asks for documentary evidence, and can do site visits and spot checks, particularly with larger businesses. Member firms then have to re-certify every three years, and each time they have to reach a higher standard.
Companies can lose their certification, such as happened to Scottish brewer Brewdog at the end of last year. The withdrawal of its B Corp status came after a BBC documentary – Disclosure: The Truth About Brewdog – revealed accusations of bullying at the firm.
Despite that move, B Corp still has its distractors and controversies. Critics point, in particular, to coffee brand Nespresso securing the certification last year.
Nespresso, part of Swiss food giant Nestle, has long been attacked by environmentalists who criticise both its business practices, and its single-use coffee capsules. Nespresso hailed gaining B Corp status as an indication of its "commitment to sustainability, transparency and responsible business".
Presently, firms applying for B Corp membership only have to score 80 points out of 200, based on a list of criteria. Nespresso received 84.3 points.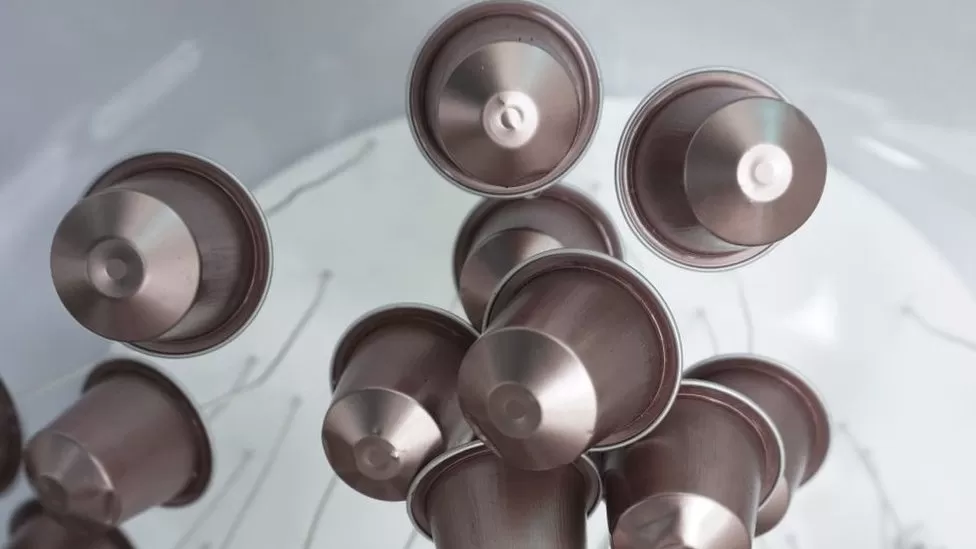 Nespresso securing B Corp certification raised eyebrows
Mr Turner defends the Swiss brand's admission: "The first thing to say is that the standards Nespresso certified against are transparent, their assessment is 500 pages long and is public. You can download it directly from our website.
"On the other side, there's ongoing improvement, businesses aren't perfect… B Corp businesses join not just because they want to be recognised for what work they have done, but because they want to improve."
But what about the outrage from fellow B Corps over Nespresso? "We rely on the B Corp community to be constantly pushing… we absolutely welcome that. Our standards are always updated."
Laura Harnett, co-founder of Seep, a plastic-free cleaning supplies company that gained B Corp status in 2021, says the application process is not easy.
"It's a really big commitment, and takes you away from focusing on sales, for instance, as you're spending about 100 hours on the assessment."
Ms Harnett adds that becoming a B Corp firm has led to tangible results so far, including the London-based firm's products now being stocked across 60 Oxfam stores.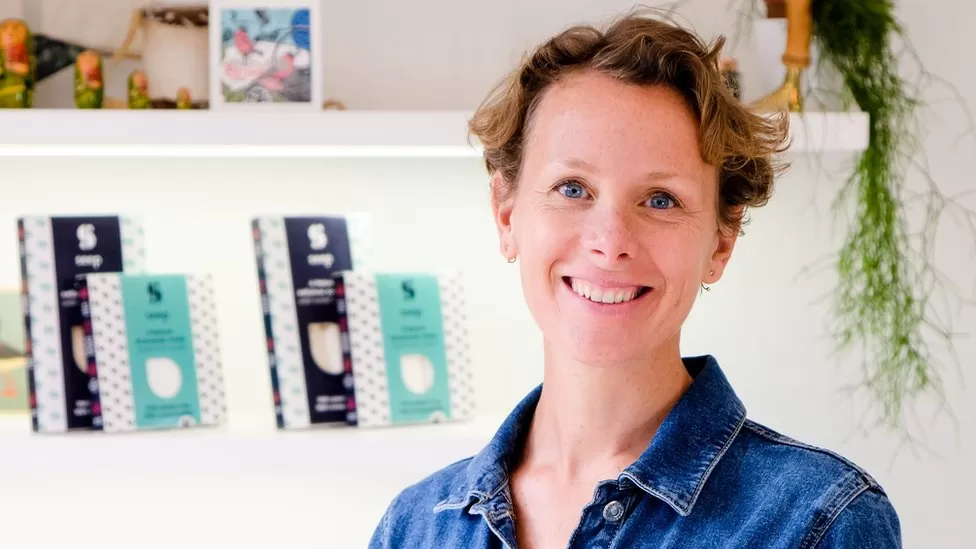 Laura Harnett says firms have to work hard to get their B Corp status
Catherine Wang, professor of entrepreneurship and strategy at Brunel Business School, points out that there are a number of other schemes which firms can join if they want to add a social mission to their business. These include Fair Trade, Community Interest Companies, Employee Ownership Association, Social Enterprise World Forum and the International Cooperative Alliance.
She says that firms need to embrace a scheme such as B Corp "and fundamentally transform their business models". Ms Wang adds that "simply a window-dressing approach will not transform the business nor bring about long-lasting benefits to the people and planet".