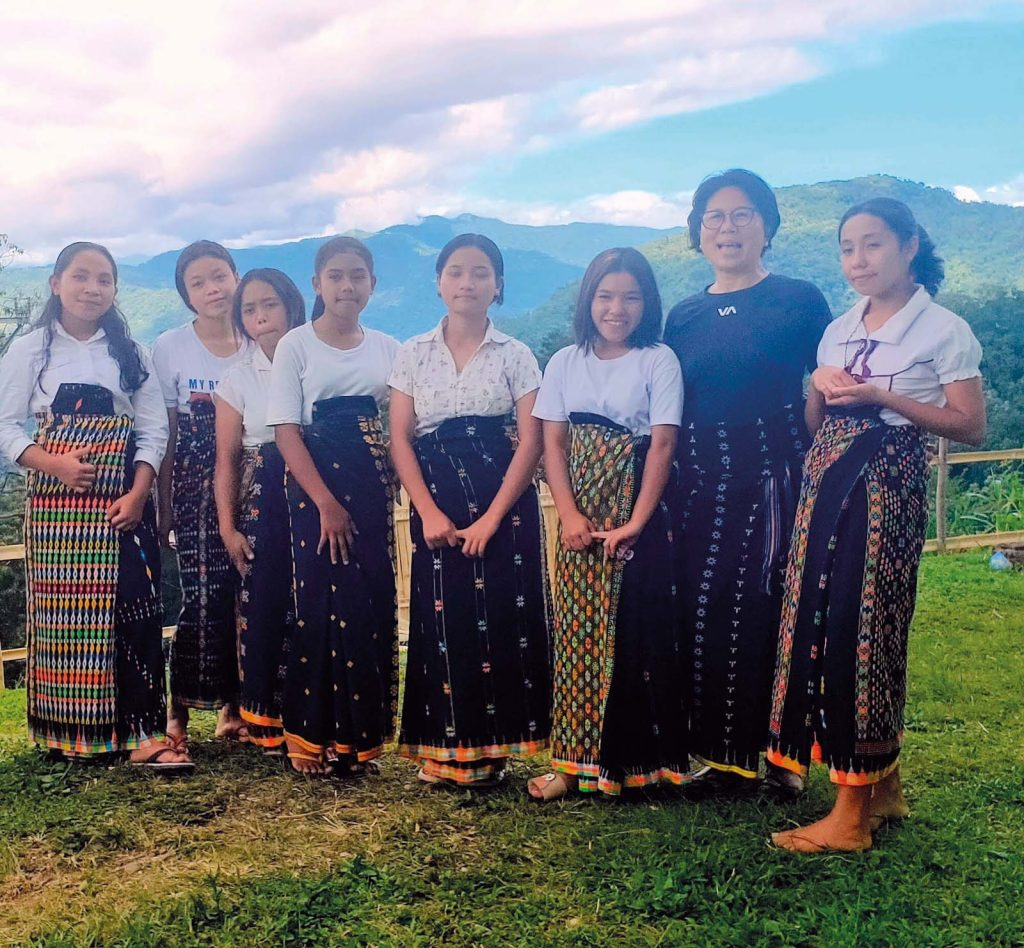 Collaborating with more than 1,100 women weavers from different communities in Sulawesi and East Nusa Tenggara, Torajamelo blends traditional motifs of hand-woven fabrics into an array of fashion and lifestyle products, clothes, accessories, gifts and decor all given a beautiful ethnic flair.
There is a lot of folklore behind the woven pieces made using the traditional backstrap loom weave and of course, the female artisans that work in Indonesia's rural communities. Batik has already gained worldwide acclaim as an Indonesian craft, revered and respected, meanwhile, this more indigenous technique and associated motifs have yet to reach deserved national and international recognition.
Each weaving motif has a specific meaning and purpose and dates back centuries. Of the 300 known ethnic and indigenous communities in Indonesia, almost all possess an indigenous backstrap weaving practice, often utilised by the women of these communities. The woven fabric of art cloth, tenun in Indonesian, holds multiple functions in the lives of the rural indigenous people. It can be the official attire for their ceremonies, a mat to lie down on or sit on, protection against heat and rain, and also a rolled-up bag to store produce as they come back from farming or their other daily activities.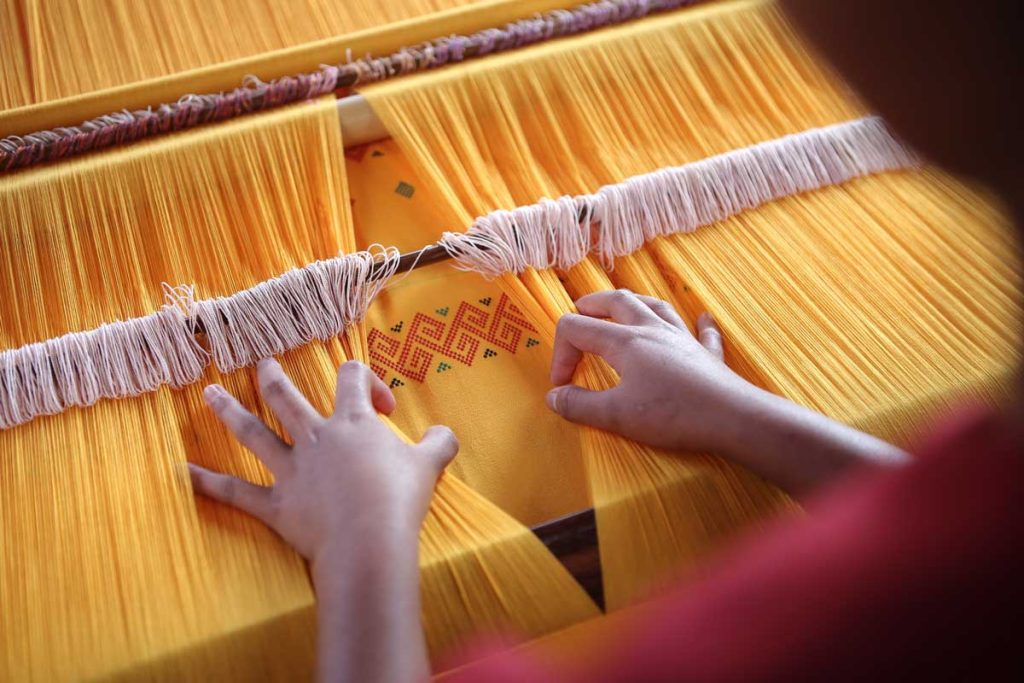 In Indonesia, techniques and motifs go by different names, influenced by the local languages and dialects. For example, Mohawk of Lembata, Sotis of Soe, Sungki of Mamasa, Pa'bunga of Toraja, and Jok and Ngencung of Manggarai.
Backstrap weaving is an ancient technique, that uses a loom made of sticks, rope and yarn. Vertical threads ('the warp') are held by bars, one bar is attached to a secure object (a tree, a pillar), whilst the other bar is attached to a belt or 'strap' that wraps around the user's back, hence its name. Thus, the weaver can control the tension of the warp but leaning forward or back. This configuration makes the loom mobile and has thus been a useful tool for communities throughout history. Woven fabrics are made by combining the warp and weft threads alternately using tools, namely gedogan and non-machine looms. 
Torajamelo — meaning "Beautiful Toraja" the Torajan dialect— as a slow-lifestyle social enterprise is focused on preserving the heritage of the backstrap loom handwoven fabrics.  Since 2008 they have remained committed to empowering impoverished rural women, preventing the breakdown of families by preventing outward migration, rejuvenating Indonesia's declining weaving art, and protecting the environment.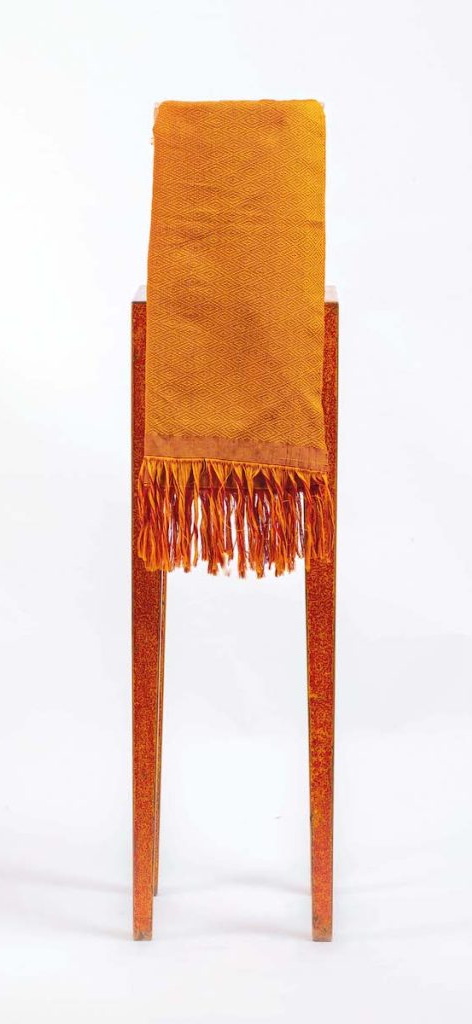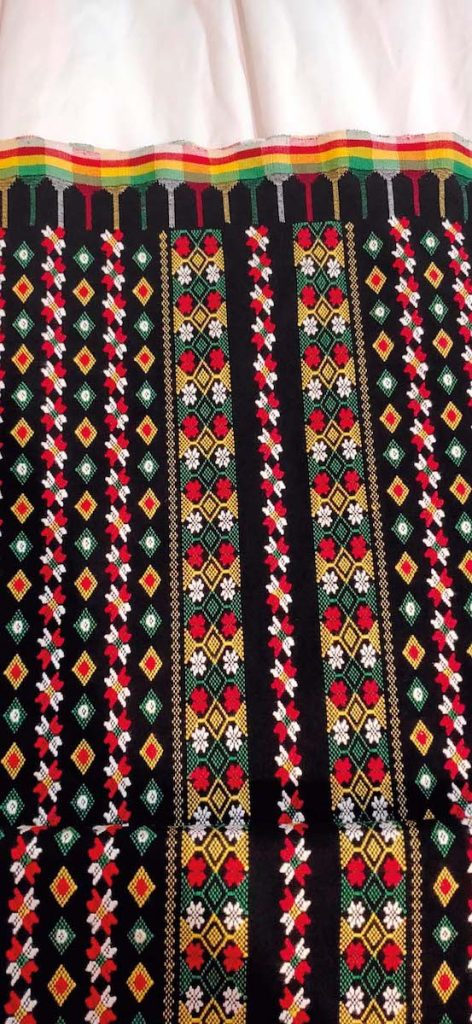 As of 2022, Torajamelo has worked with 10 weaving communities across the archipelago, such as in Toraja —the location where the social enterprise was founded— and Mamasa in Sulawesi, Soe, Maubesi, and Oesena in West Timor, and Adonara, Lembata, and Manggarai in East Nusa Tenggara, and it will be scaling to reach out to more than 1500 weavers across more communities in the coming three years.
"We want weaving to be active from Sabang to Merauke, so people don't have to become migrant workers. With weaving, they can work, and earn an income from their homes. Then, there are our efforts to preserve Indonesian weaving culture. The impact is extraordinary. We adjust the weaves according to market tastes. What happens is that we can change their mindset — namely being proud to wear their own woven products, not only proud when they see foreigners wearing them." said Dinny Jusuf, CEO and Founder of Torajamelo. 
The woven products use natural fibres and natural dyeing techniques as an ardent and honest effort to conserve and sustain the environment. The process of making woven cloth with this process is quite complicated and intricate and can often take many months but that's how heritage pieces are crafted. And, Every piece of the product tells the story of the making process and the culture.
Like tenun from Manggarai weavers, particularly those from Cibal which are known for their Songke weaving technique. This Songke weaving is characterised by using black as the base colour to represent the magnificence of Mori Kraeng, which means 'God' in the native Manggarai language. They use bright colours such as red, white, orange, and yellow for highlights. Sarongs and other articles made with Songke weaving have been worn by the local people for a long time. It is used during traditional events by the local people. At first, woven cloth was only used for oneself or family, not traded. A piece of woven cloth has special value because of how long its creation process takes: it includes spinning cotton into yarn, the process of dyeing the yarn, and then weaving until it becomes the cloth. The long process is considered a way to acknowledge nature's gifts to humans.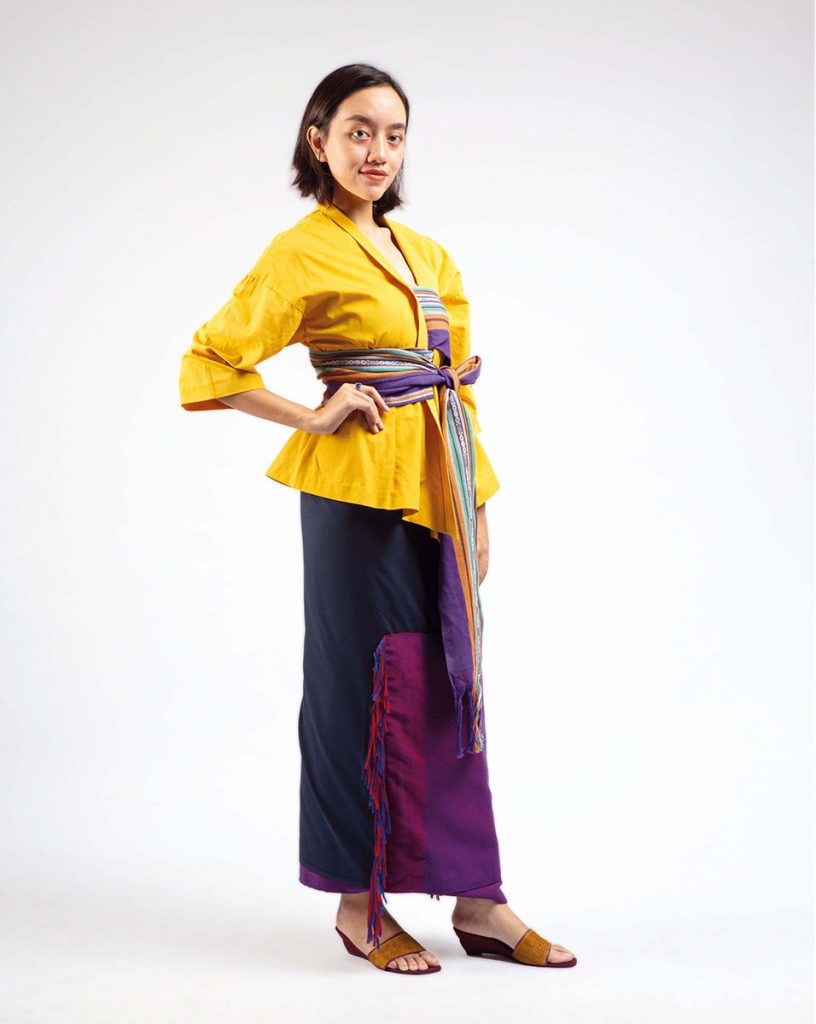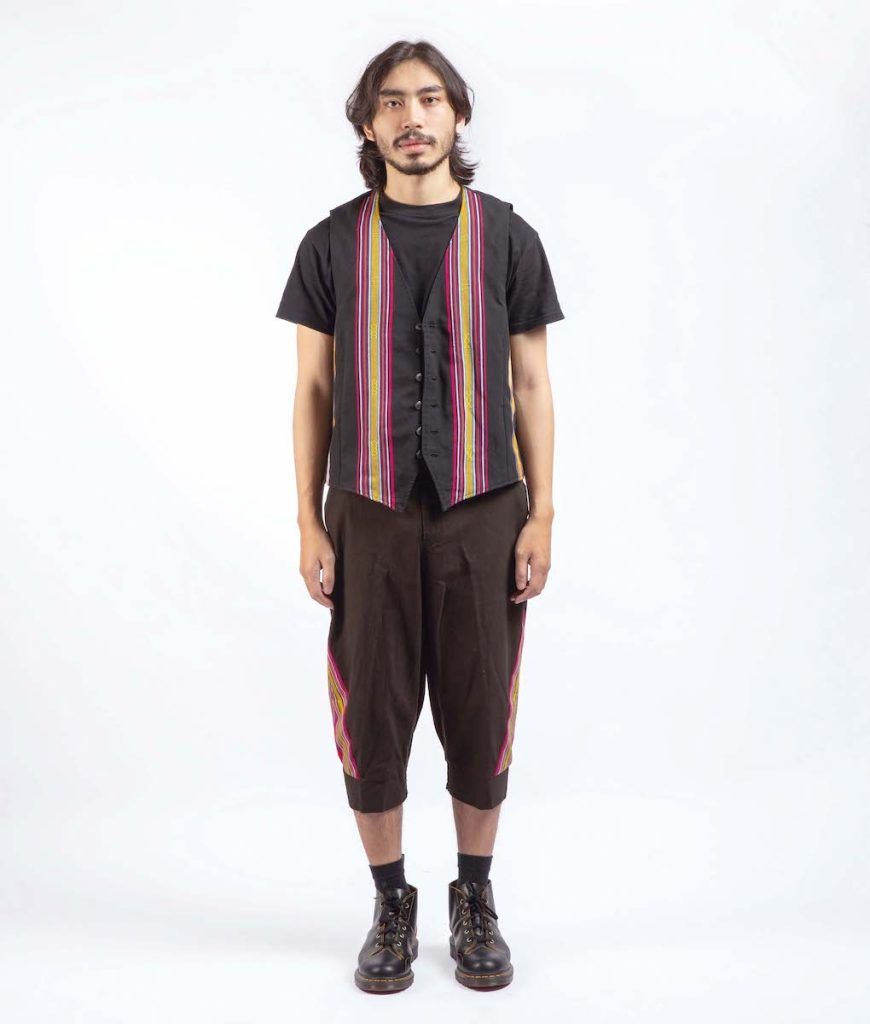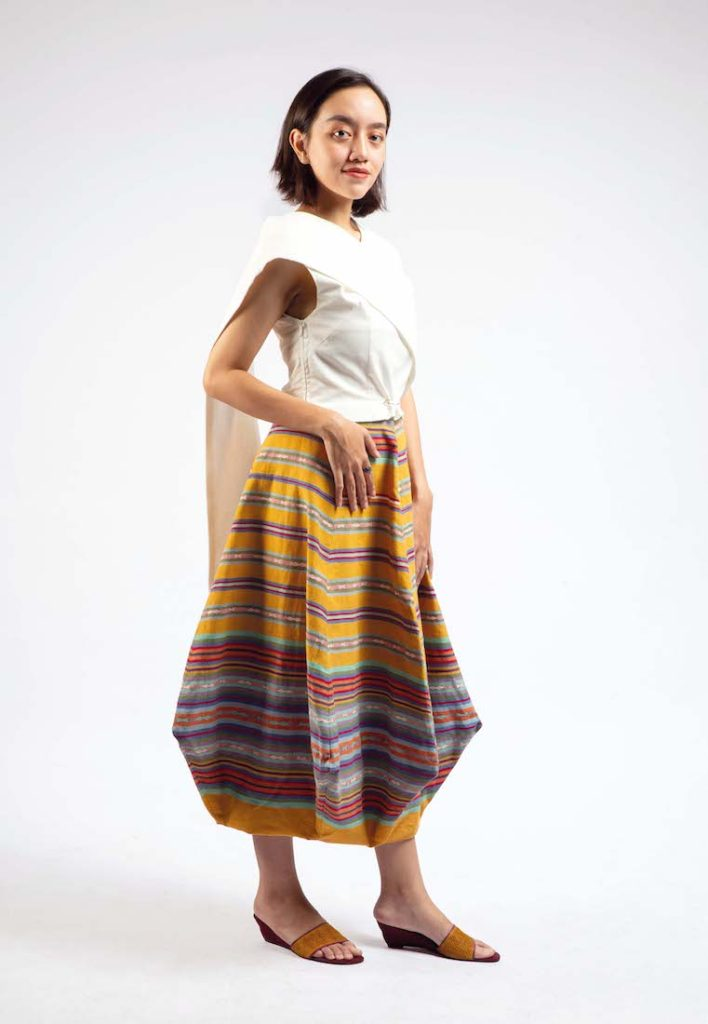 Torajamelo offers Nina's Kebaya for fashion and lifestyle products, a semi-loose fifit kebaya with drop shoulder and wraparound tenun straps. The tenun straps are sewn, one being inside of the garment at the side seam and the other at the seam of the centre front, as an opening or fastening system by wrapping around the waist area of the garment. Meanwhile, the beauty of the Toraja motif, Pa'Bunga Scarf can be a complement to the kabaya. Pa'Bunga means flowery patterns made of plain weave with a floating wrap technique. Orange Pa'Bunga scarf which is made with cotton materials can serve as a necklace or a scarf for many occasions.
For formal or non-formal occasions, the Balloon Skirt will embrace your lifestyle. This geometric shape skirt is inspired by Peneton motifs of Lembata's tenun with Adonara motifs. Or, you can choose a Denim Jacket with a classic high-quality stretch denim jacket with an ethnic twist. Fringed tenun fabric with Adonara motifs is utilized and inserted at the back and sleeves of the jacket to add a pop colour.
Torajamelo's creations, from fashion (women's and men's wear), accessories, and home decor, to gifts are available at offline and online stores.
For more information:
On Instagram: @torajamelo
www.torajamelo.com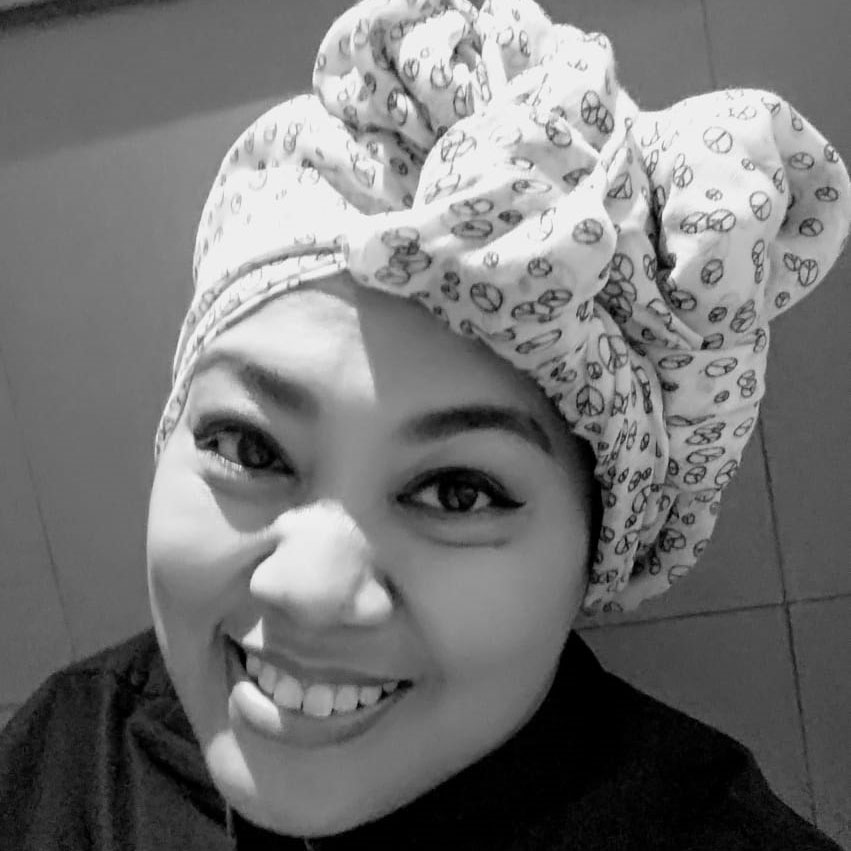 Sari has been an arts and culture enthusiast for many years. She has written extensively on the arts, travel, and social issues as Features Writer at NOW! Jakarta.