Plans to develop a B2B model to build an end-to-end ecosystem in preventing food waste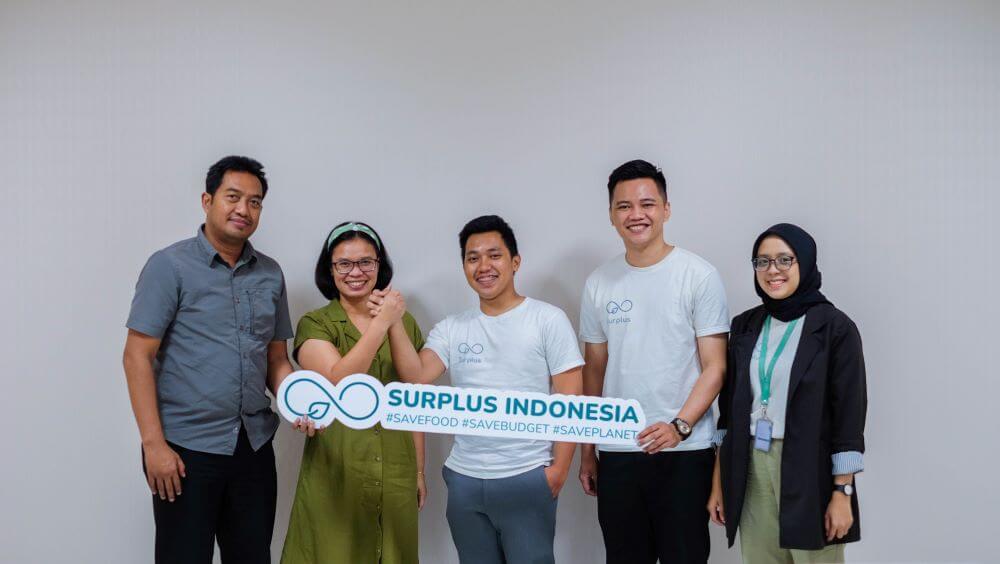 Service developer startup food waste prevention "Surplus" announced the initial funding from Salam Pacific Indonesia Lines (SPIL Ventures). The investment value was not disclosed.
Co-Founder & CEO of Surplus Indonesia Muhammad Agung Saputra said, through this funding the company wants to further develop the B2B model to build an ecosystem end-to-end in prevention food waste.
"With this initial funding, Surplus Indonesia will expand the market for Surplus application service users. We also hope for collaboration pentahelix involving many parties, including academics, business people, community, government, and the media can become the basis for prevention of emergence food waste in Indonesia," said Agung.
Previously Surplus also had time to do crowdfunding. However, it is difficult to get donors due to a lack awareness Surplus in foreign countries, the target they wanted was not achieved.
Until now, Surplus has collaborated with several shopping centers (such as Mall Sarinah), hotels (including the Marriott International Group, Swiss Belhotel International, Ascott Group, Artotel Group), middle-high F&B brand,beg vegetables and fruit, as well as home industries and SMEs.
"The reason why SPIL Ventures is providing funding to Surplus Indonesia is because we see application development innovations that are not only in the form of a marketplace but also directly provide solutions to environmental impacts, especially related to food waste," said SPIL Ventures VP Investment Sumarny Manurung.
Launched in March 2021, Surplus to food rescue app the first in Indonesia that can be used to order food and beverage products overstock from the F&B business at a discount of 50% at certain times.
Surplus is already operating in the Jabodetabek, Bandung, Yogyakarta, Surabaya, Malang and Bali areas. They also claim to have around 100 thousand active users.
Surplus is also one greentech startup with B-corp certification which has a mission in problem prevention food waste. Surplus Indonesia has also received support from the government, including from the Ministry of Tourism and Creative Economy, the Ministry of Cooperatives and Small and Medium Enterprises, the DKI Jakarta PPKUKM Service, and the Yogyakarta Regional Government.
The impact that has been generated from ordering on the Surplus application until December 2022 includes 30 thousand tons of food saved, preventing losses of up to $80 thousand, and preventing potential emissions of up to 350 tons of CO2 eq.
"This platform was developed to be a solution in maximizing product sales overstock from the F&B business so as not to be wasted and only end up being food waste," said Agung.