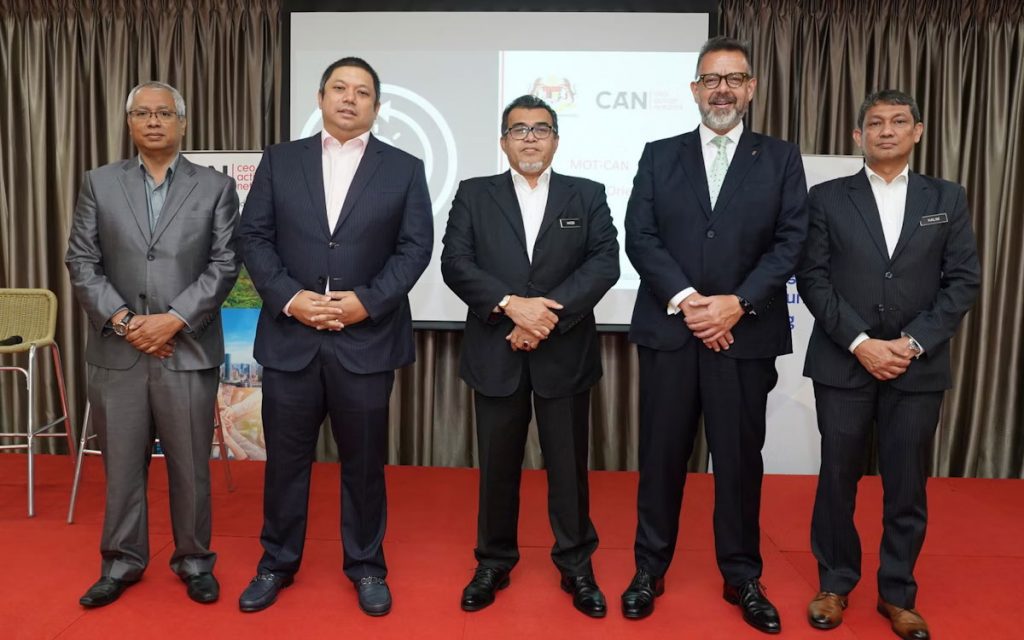 Published by CEO Action Network (CAN)
The Ministry of Transport (MOT) and the CEO Action Network (CAN) jointly organised the MOT-CAN Sustainability Orientation program to discuss and raise understanding among stakeholders of the transport industry on Environmental, Social and Governance (ESG) principles. The event, held at Bursa Malaysia, brought together leaders and authorities from the land, maritime and aviation sectors.
The keynote address was delivered by YB Datuk Haji Hasbi Bin Habibollah, Deputy Minister of Transport, who emphasised the importance of having strong ESG frameworks in managing climate-related risk, ensuring effective corporate governance and addressing social inequities, thus enabling businesses to remain competitive and sustainable in the current economic landscape.
He outlined various national initiatives to drive transformational change with clear and achievable net zero goals, namely the 12th Malaysia Plan, National Energy Policy, National Transport Policy and Low Carbon Mobility Blueprint. "There must be a mindset shift to move corporate Malaysia to self-regulation and better internalisation of sustainability and ESG principles," he concluded.
Datuk Ruben Emir Gnanalingam, Steering Committee Member of CAN and Group Managing Director of Westports Holdings Berhad, highlighted in his welcoming speech, the increasing pressure on businesses to demonstrate action on sustainability and responsible ESG practices.
He emphasised that "ESG is more than doing good. There is actually a strong business imperative for adopting ESG principles". He also provided insight into Westports' experience in embarking on ESG, stating that it is part of a broader strategy of future-proofing a business and improving its competitiveness and resilience.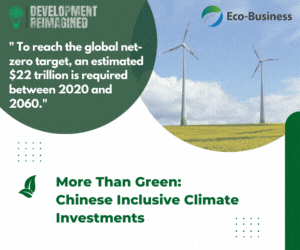 Datuk Muhamad Umar Swift, Chair of CAN and CEO of Bursa Malaysia, also encouraged leaders and stakeholders in the transport sector to adopt ESG practices and reporting. He emphasised that although Bursa Malaysia's enhanced sustainability disclosure requirements will not be directly imposed on non-listed companies, public listed companies will need to engage their supply chains and bring everyone along. Therefore, ESG is critical for all businesses, both listed and non-listed.
However, he assured that there is an opportunity for businesses to learn and progress on sustainability together, particularly through CAN. He urged players in the transport sector to join the network and tap into mutual resources, relationships, knowledge, and expertise to project a collective voice, and inspire collective action to accelerate organisational, sectoral, and national sustainability agendas.
Attendees were provided with an orientation to sustainability covering ESG principles for the transportation sector. The orientation was delivered by Emeera Hashim, Managing Director of Impacto Sdn Bhd, a local sustainability advisory and founding member of CAN. Attendees also gained insights from guest speakers, Edwin Yeap, Executive Director of CJ Century Logistics Holdings Berhad, and John Teoh, Chief Strategy & Sustainability Officer of GDEX Berhad; both have been recognised as ESG leaders in their field.
The event ended with a call to action by Datuk Ruben, urging companies to start their sustainability journey. He reassures attendees that the sustainability journey and reporting is not challenging as everyone thought it was. The most important is to start the journey.
The CEO Action Network (CAN) is a closed-door peer-to-peer informal network of CEOs of leading Malaysian businesses. It is a coalition of leaders with a purpose, focused on sustainability advocacy, capacity building, action and performance. For more information on CAN, please visit: https://www.ceoactionnetwork.com/
For any enquiries on this matter, please contact the following via email: shamsul.afif@westports.com.my or emeera@impacto.my.