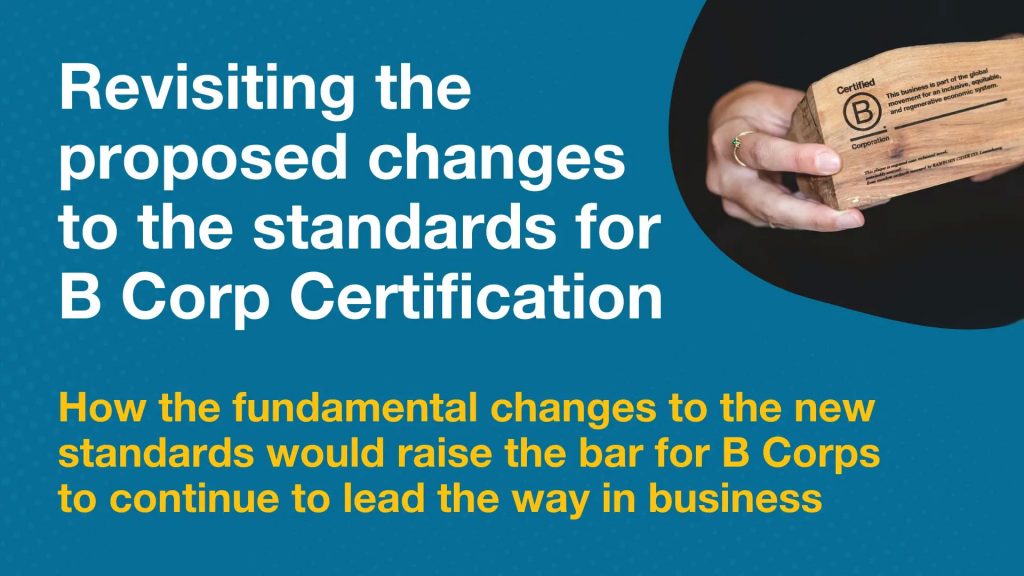 A Glimpse into the Updated Standards and Framework
🌍 B Corp Certification is in higher demand than ever! Motivated by growing support for this vision – for businesses to take action on environmental and societal challenges we collectively face, and demand for our system to change.
🌍 To meet this demand, we must evolve the standards for #BCorp Certification, along with our enabling tools and processes. In September 2022, we shared the first draft of the new standards for B Corp Certification in a preliminary public consultation, with over 1000+ respondents providing feedback.
🌍 Since then, these standards have been further developed, addressing prevalent feedback, with a second consultation scheduled for January 2024.
🌍 With the second consultation rapidly approaching, we're sharing a refresher on the proposed high-level framework for the new standards to keep B Corps at the forefront of responsible business. 🌟
🌍Want to stay in the know about what's ahead?
📖 Check out our latest blog: 
🔗https://bit.ly/40gyhPt