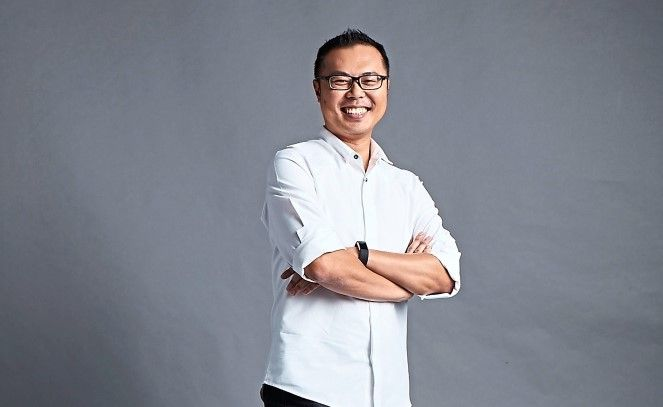 PETALING JAYA: In today's world not many brands have the luxury of dividing their marketing budget into brand building campaigns and tactical exercises.
But the newly appointed Havas Immerse Malaysia chief creative officer Donevan Chew begs to differ. He is of the opinion that both can be done at the same time.
In an interview with StarBiz, he said every element, down to a sales promotion should be seen as an opportunity to build a brand.
"Invest in the right idea, and a brand activation can be a public relations (PR) piece that could even go viral on social media. So it may not be a question of how much you can stretch your budget but how big an idea is.
"That is why we are upskilling our talents to not only be good at 'above-the-line' brand communications but also well-versed in social, PR as well as promotion and activation. Glad to say that we have surprised some clients with our through-the-line thinking," he added.
To a question why the veteran decided to join Havas when he could easily secure a job in another relatively bigger agency. Chew said the Havas network feels like no other.
He said unlike other agency brands which are amongst the many agency brands owned by a colossal holding company, Havas is the sole creative agency owned by Paris-based Vivendi SA, which has a strong presence in the entertainment industry with names like Universal Music, Studio Canal and Gameloft.
Having an edge
Havas is currently one of the largest integrated marketing communications and creative agencies in the world.
This gives Havas an edge over others as culture, entertainment, gaming, and marketing communications converge, Chew said.
"We recently had an Asia-Pacific Creative Summit in the Philippines. It was great to meet the many amazing talents across the region. Working closely together, we hope to foster a network that actually works together. Harnessing our diverse pool of talents to deliver value for clients," he added.
Chew further said that as more brands are beginning to realise that they have an important role to play in culture, how they show up in people's lives, how they entertain, inform, and how they make a positive impact on the wider world.
"We strive to make brands culturally relevant and help them build meaningful connections with the lives they touch. At the same time, not forgetting to care for the well-being of our own talents," he explained.
In an environment where businesses have increasingly becoming more environmentally conscious, Havas Immerse led the way by being the first and only creative agency in Malaysia to achieve the B-Corp certification which recognises organisations that are committed to balancing people, planet, and profit and uses business as a force for good.
Commenting on talents, he noted that being an agency of over 60 people, Havas has many young talents who are always ready to rise to the challenge.
However, he acknowledges that keeping them engaged is key, especially with the shrinking talent pool and the many doors opened to them. From startups, in-house creative teams and independent agencies to the glamour and fortune of working in Shanghai and Singapore. Not to mention having a go at being a TikTok influencer.
Sessions and platforms
Havas engages with their talents with chat sessions like the bi-weekly "Ask Andrew" where Andrew Lee, the group managing director of Havas Immerse Malaysia, would answer any questions, no holds barred. While the 'Today I Learn' session is where the talents share their interest and passion.
To help set the creative bar higher, Chew introduced the Cerebral Spa. It is a platform where the team immerse themselves in the best ideas across the globe and also spends time to appreciate the arts and culture together.
Being a mentor in the London International Awards Creative LIAison programme, he firmly believes in caring for the growth of young talents. "Because in a world where everyone's talking about artificial intelligence, it will not replace the other AI, which is the authentic intelligence of a real human being," he noted.
In view of the booming healthcare industry, the agency also launched Havas Health, a division specialising in Pharma-HCP (Health Care Professionals) marketing.
Leveraging off the success of Havas Health across the region, Havas Immerse is building a dedicated team with specialised skill sets to help clients win in this field.
Chew said: "Havas Health will also open up doors to create more meaningful work that will make a difference in people's lives. Coming fresh out of judging the healthcare category at the recent Spikes Asia Festival of Creativity, I am really excited to see where this journey will take us."
"With a little more perspiration, inspiration and fun, I trust that the Havangers, a term used for the Havas staff, will be ready for awesomeness," he pointed out.
Having given up on his childhood dream of being a palaeontologist, Chew stumbled upon the world of advertising as a copywriter.
In his career of 23 years, he has helped an array of global and local brands create work of proven effectiveness and creativity across various digital and classic channels. His portfolio includes Nestle, Unilever, Reckitt, PepsiCo, Milo, Wyeth, Fonterra, Libresse and Red Bull to name a few.His work has been recognised at creative award shows across the globe, From Cannes Lions, the Clio Awards, the One Show, D&AD, Spikes Asia (including a Grand Prix and Malaysian Agency of the Year 2022), Adfest (including Independent Agency of the Year 2022) to the Malaysian Kancil Awards, and the Effies.
He has also served as a jury at the New York Festivals 2014, Citra Pariwara Awards 2017 (Jakarta), Ad Stars 2018 (South Korea), the London International Advertising Awards 2018 and 2022, and Spikes Asia 2023.