Markus Gnirck, Founder & CEO of Lecka, chats to DeliveryRank about this budding start-up that is taking the snack industry by storm. Proudly Vietnamese in all its glory, Markus gives us a glimpse into the world of Lecka.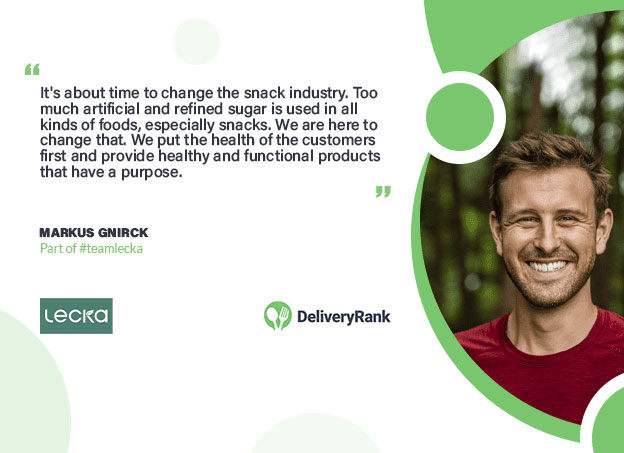 What inspired the creation of Lecka and how long have your products been on the market?
The economies in Asia, especially in Southeast Asia  and Indonesia are growing very fast. My industry is now Sports & Wellness and Fitness but prior to moving to Vietnam, I was based in Singapore and was a tech investor in various countries here in Asia. I had been observing the whole trend and growth of the Asian middle class and was curious to step out of the Singaporean ecosystem and try something new – something that would target the emerging middle class and would be, of preference, a consumer product. 
Everybody was going online a couple of years ago, yet I decided to go the other way – offline. I am a passionate runner, love being outside and trail running is my absolute passion. From a nutritional point of view it was quite obvious that nothing in Vietnam was available for athletes like myself or for sports in general. 
During Covid, I came up with recipes using ingredients only available on the local markets – mango, bananas, pineapple, cashew nuts, coconut flakes etc… We played around and mixed them together to form our energy and sports bars that are now available on the market.
In a nutshell, Lecka was launched in 2021 out of a combination of rational thinking and personal interest in the area of nutrition and sports. When I arrived here 4 years ago there were only two marathons a year, and now there is one pretty much every weekend. 
As an entrepreneur, one's options are endless but the key to success is focus. Focus on one particular project instead of pursuing the endless business ideas that pop into one's mind. This is how the idea of our energy bars materialized – as one of the ten ideas I had swimming around in my head – sports and energy bars seemed the most feasible. 
Since last year, in addition to supplying the Vietnamese market, we have been exporting to Singapore, Hong Kong, the Philippines, and in a few weeks time we will be exporting to Europe. We really focus on our story 'farm to snack' and the freshness of our products speaks for itself. 
What challenges were (are) you faced with, if any?
The biggest challenge is and always has been packaging. My background is plastic material science and as a nature loving trail runner, seeing food packaging lying around in nature is devastating. This happens only too often in Southeast Asia. It was a major challenge to avoid using single use plastic which can't even be recycled.
When we started out we used banana leaves as our packaging for all our prototypes and then for a year and a half we tested bio-based home compostable packaging with which we launched our products. Managing how to use this in the packaging machines, managing the shelf-life and supply chain was extremely challenging as the food retail industry really only caters for single-use plastic.
The second part of the challenge was finding and educating good farmers in Vietnam that understand our mission – that we don't want chemicals or pesticides in our ingredients.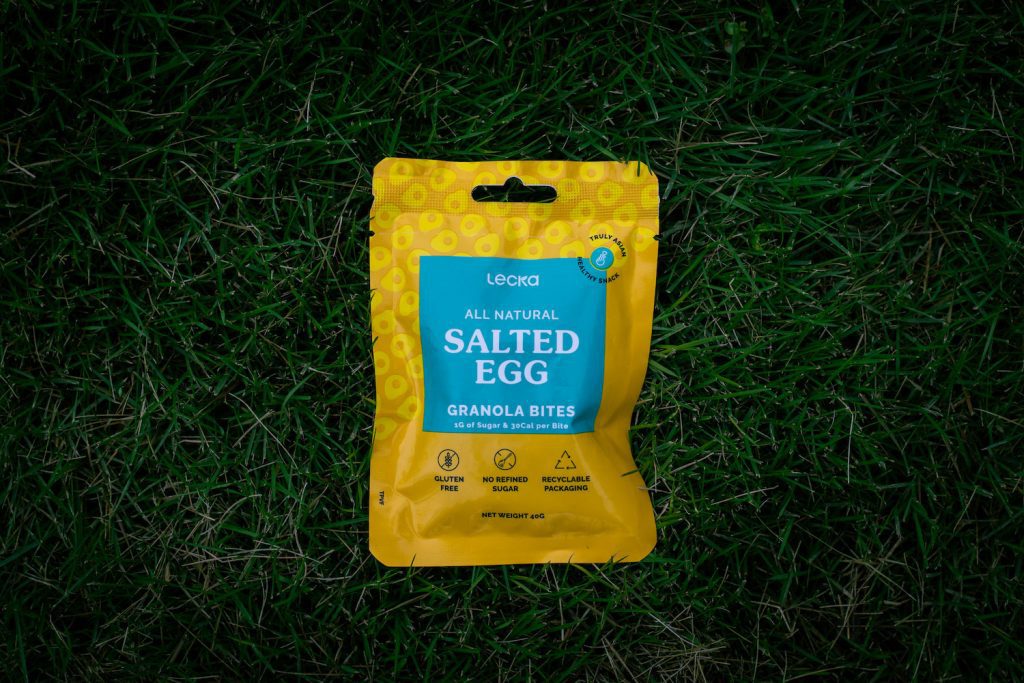 What would you describe your mission to be?
To be the leading healthy food brand in Southeast Asia which is what we call 'home'. The market consists of 650 million people, the middle class is expanding rapidly, education and travel are booming and building a healthy food brand in Vietnam places us smack bang in the middle of all of this – very exciting times ahead. 
We are also a certified B Corporation (social enterprise certification) and we believe in giving back to communities, whether it is to the sport community or by supporting charities in Vietnam. My goal is to nurture another generation of talent that can become great entrepreneurs themselves.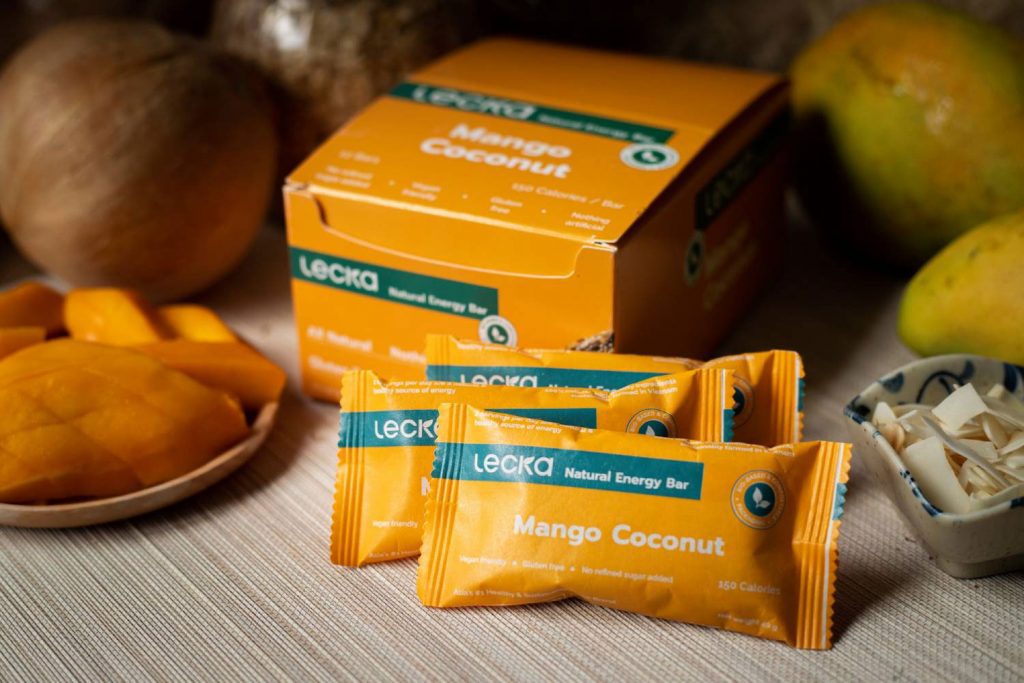 How do you see the future of the snack industry and does this differ, in your opinion, depending on where one is in the world?
We sell to both Western and Asian markets and what we have noticed is that flavors are turning more local and are moving away from Western flavors (such as sweet chocolate). We are seeing an emergence of more savory, spicy and bitter flavors such as matcha, mushrooms and teas etc… 
Less sugar and sweetness is also becoming more prominent. We never use refined sugar but we do use nectar. In Southeast Asia people are also becoming more aware of what is healthy, calorie intake, micro and macro nutrition and this is partly due to Covid. Asia is catching up very fast.
Where to from here?
We are very excited about Asia and are looking to introduce more products for kids and other segments that we do not yet cater for. For example, the mum and kids segment I feel is underserved and has incredible potential. Packaging materials are my passion and testing more materials to reduce food waste and increase shelf-life is definitely on my agenda. Watch the space!
If you would like to find out more about Lecka visit https://leckafoods.vn/ or follow on https://www.facebook.com/lecka.eco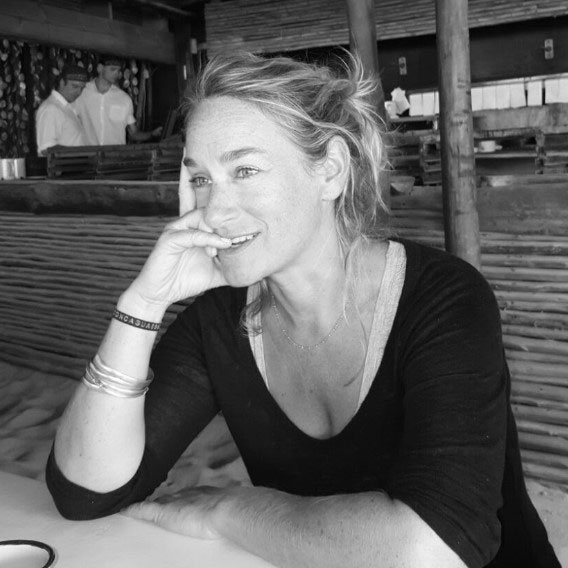 A wannabe global 'food-trotter,' Sarah nurtures a deep-seated passion for food and cultural diversity and believes the two go hand in hand. Having lived in Europe for many years she has a great knowledge of Mediterranean and French cuisine. She now lives in Cape Town, the food capital of Africa. When she is not dining out or cooking up a storm you will find her kite-surfing on the ocean, up a mountain, or cuddling her cat Samson!