This article first appeared in Wealth, The Edge Malaysia Weekly, on October 31, 2022 – November 06, 2022.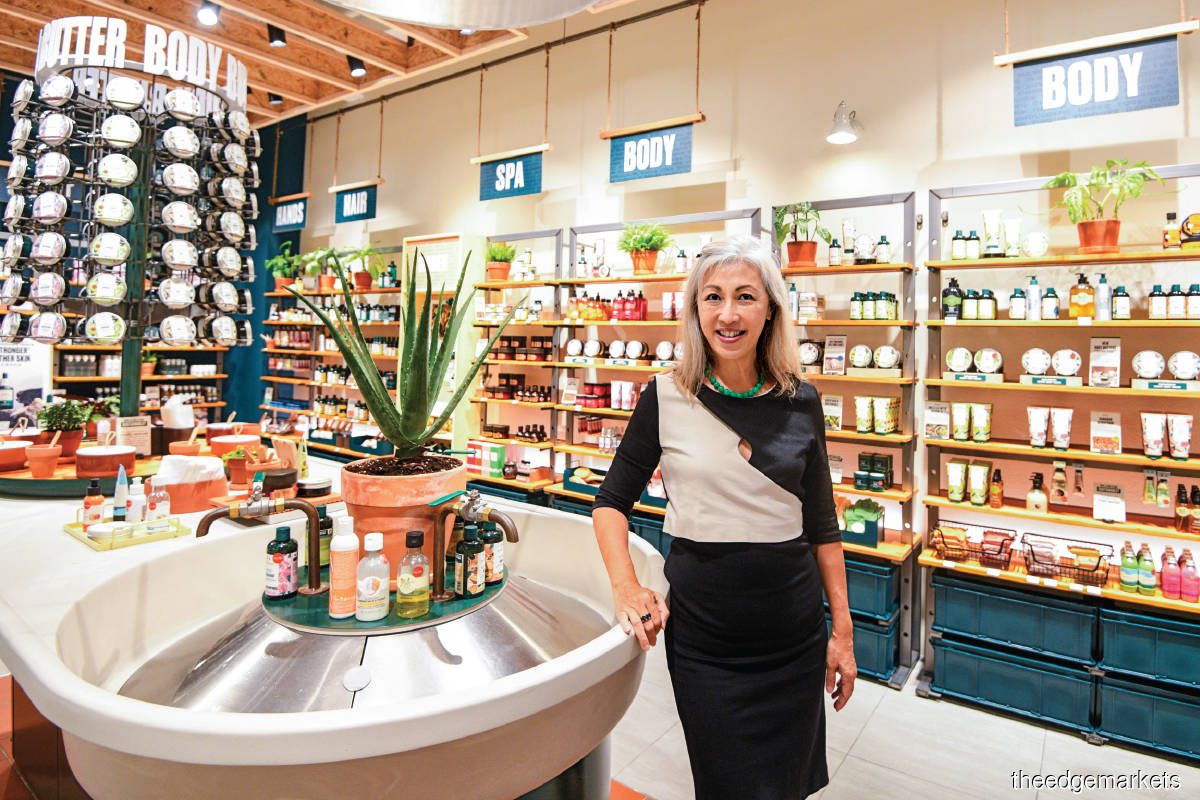 Environmental, social and governance (ESG) investing has been on a rapid rise in recent years as governments and companies set their sights on achieving net-zero carbon emissions in the next few decades. Companies with good policies that contribute positively to the environment and society are increasingly favoured by investors around the world.
While many future-looking investors may look beyond local shores in search of companies with strong ESG practices and ratings, they can actually find some "gems" locally as well.
However, investors might need to wait for the "ESG premium" attached to these companies to come through. They would also need to consider other factors that drive a company's share price, such as profit and revenue.
InNature Bhd, the retailer and distributor of The Body Shop (TBS) products in Malaysia, Vietnam and Cambodia, is considered by some to be one of those local "gems". Its commitment to ESG initiatives stretches back to 1984, when its first outlet was opened at Yow Chuan Plaza in Kuala Lumpur and when the word "ESG" did not exist yet.
Datin Mina Cheah-Foong, managing director of InNature, first saw TBS in the UK and was attracted to its commitment to only sell sustainable and ethically produced beauty and cosmetics products. When she opened the store in Malaysia, a refill and recycling service was offered to customers to reduce packaging waste.
"People loved it. We have customers now who still remember those days when they used to bring one-litre TBS bottles to the store," says Cheah-Foong. But this changed when TBS International plc expanded to the US and the company's lawyers warned that reusing bottles could result in cross contamination and put the company at risk of lawsuits.
Even then, Cheah-Foong continued to push the envelope in Malaysia. In the early 2000s, the shop charged consumers 50 sen for using its plastic bags. This was way ahead of similar charges imposed by state governments in Malaysia.
"There was a huge uproar. People harassed our staff. We told our staff that if a customer stands there yelling at them, tell them you'll donate the 50 sen for them," says Cheah-Foong. The money that they collected was channelled into an environmental fund.
The company stopped giving out plastic bags by 2017. In October last year, it rolled out refill stations, which will be available in 35 stores in Malaysia by year end.  TBS' products are now 100% vegetarian and certified "cruelty free" — and it is in the process of becoming 100% vegan by end-2023.
These are just some examples of InNature's sustainability initiatives. While it was not mainstream in the previous decades, the focus on ESG now could be good news for InNature and attract investors who are keen on this angle. The company was listed on the Main Market of Bursa Malaysia in February 2020.
In June, it was added to the FTSE4Good Bursa Malaysia Index and its ESG ratings are in the top 25% of public-listed companies (PLCs) in FBM Emas that have been assessed by FTSE Russell. 
An Aug 22 report by Maybank Investment Bank (Maybank IB) suggested that ­InNature's existing ESG measures are superior to its peers' and its long-term sustainability targets will "further lift its appeal towards conscientious investors".
InNature's pursuit of a B Corp certification, one of the more rigorous standards for businesses' social and environmental performance, could boost the company's transparency and ESG credibility, said CGS-CIMB Research in a July note. The company also has one of the highest female board representations among PLCs in Malaysia. If this is viewed positively by the investment community, it could result in a re-rating of its valuation.
However, CGS-CIMB Research noted that there is no evidence yet that better ESG ratings have resulted in better share price performance for InNature.
This is something that Cheah-Foong acknowledges. Despite InNature's focus on ESG, she believes that most investors and consumers still like the brand for its convenience and the efficacy of its products.
"I would like to think [that my efforts so far have yielded] positive returns because of people who subscribe to the ethos of being sustainable. However, I think the reality is that for many people, it's not the deciding factor. It enhances our brand, but people come back [to us] because our products work," says Cheah-Foong.
She does not see an "ESG premium" to the company's share price yet, she adds. Some fund managers do hold InNature stock because of the ESG angle, but it has not extended to big institutional shareholders. "They say we're too small … Or they say they only invest in consumer staples. There are many exclusions that take precedence over ESG."
One of the reasons why Cheah-Foong chose to list the company is because she wanted to offer more ESG investing options to the market. "My wealth managers kept telling me that Malaysia doesn't have ESG [stocks]. I have to look at foreign funds. How can we not have it? Another thing is that I want my stakeholders to be able to participate in the [growth of the] company," she says.
"We are very profitable and we have been since 1984. I want to ensure that my employees and customers can share the progress of the company."
According to its latest financial report, InNature's revenue was 42% higher year-on-year in the second quarter of financial year 2022, ended June 30. Its profit after tax was 3.9 times higher than the previous corresponding period. The company's profit was down substantially during the pandemic, but it still logged core profit after tax of RM15.1 million last year. 
As it goes, the company's good financial performance and loyal customer base — around 300,000 active members, according to Cheah-Foong — seem to take precedence over its ESG achievements at the moment. Focusing on sustainability is a long-term game, she says, unless ESG investing becomes compulsory.
"People always make allowances. Now, it's inflation, so people say saving the business is more important. The list of priorities is long if ESG is optional. That's why I don't rely on ESG to drive my share price. I rely on my performance and profit."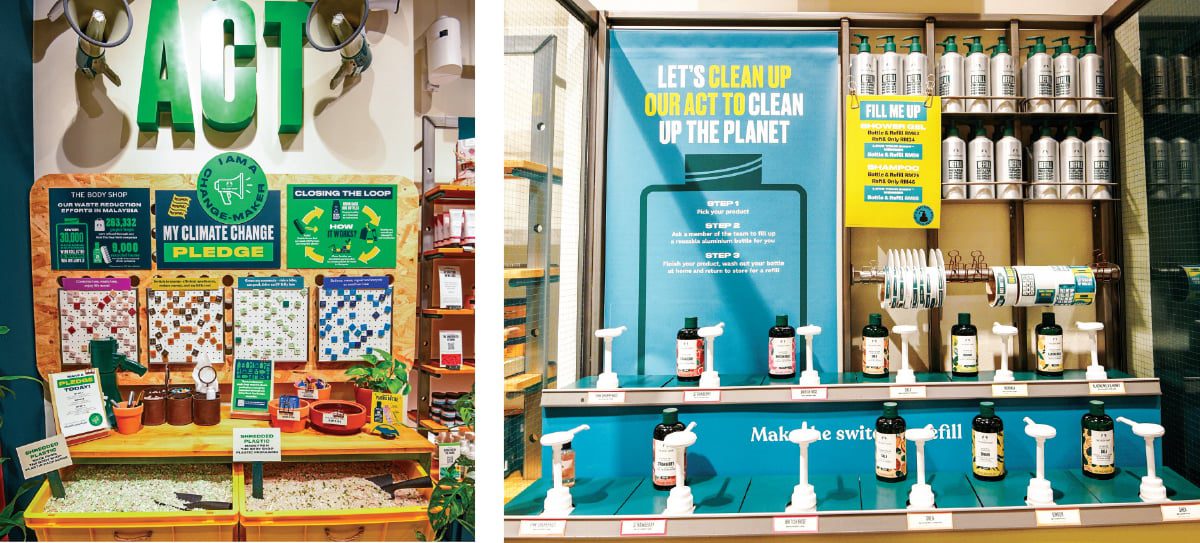 In its August report, CGS-CIMB Research flagged weaker discretionary spending by consumers as a downside risk for InNature in the second half of the year.
Similarly, Maybank IB expects InNature to see lower sales volume in the near term due to inflationary pressures. The company's earnings also might not return to pre-pandemic levels until international tourism increases, since China and Middle East tourists used to comprise 15% of its sales.
But Cheah-Foong is still confident in the company's prospects. In middle-income countries, consumer preferences for toiletry and cosmetic products tend to be sticky, she argues. 
"Have you switched your skincare brands? How many of these products have you changed? When they say that my products are not consumer staples, it's not true because these items are no longer discretionary. You're not going to stop using shampoo," says Cheah-Foong.
However, the company has had to increase its prices due to inflation. On average, the prices of its products rose by 7% (as at end-June). Maybank IB observed that these price adjustments have not resulted in any adverse impact to its sales.
"We are not expecting to do any more price increases. We have been reformulating and rejuvenating our range throughout the pandemic. The new products that are rolling out are sold at prices that reflect the current cost," says Cheah-Foong.
While some TBS customers might shift their preference towards cheaper products amid a rising inflation environment, Cheah-Fong says those who used to purchase branded items at a higher price point might switch to InNature's products.
"I'm not afraid of inflation. We have been in business for 30 to 40 years and we've seen so many inflation, recession and currency crises. Every year, we've been growing and have been profitable," she says.
The company is also going to continue its expansion plans. As at June, it has 116 stores, 75 of which are in Malaysia, 39 in Vietnam and two in Cambodia. In 2023, InNature has plans to open one more store in each country.
Vietnam will be the next growth driver for InNature. In the second quarter of this year, it only contributed 17.8% of the company's revenue. The relatively lower contribution was mainly due to Covid-19, explains Cheah-Foong.
"But we are still focused there. It has a population of around 100 million and when you go there, you see everyone learning English and taking night classes. There is constant progress and a huge potential there."
InNature disposed of its Natura business segment in June for RM2.04 million in cash. Natura, which is a leading beauty brand in Brazil, owned by Natura & Co, had a direct selling business model. This could not work during the pandemic, observes Cheah-Foong, since face-to-face meetings were not allowed.
"Now, with a little bit of hindsight [and in view of a potential] recession, it's actually turning out to be an even better decision for us to give [Natura] back. It was too much diversion [of attention] and, operationally, it was also a challenge since there was a 12-hour time difference from Brazil," she says.
As for Malaysia, InNature is working on increasing store productivity and being omnipresent. InNature derived 13.9% of its revenue from digital and remote channels in the first six months of 2022. In the same period last year, it was 31.4% due to the lockdown effect.
It does not make sense for the company to go fully online, however. "People go to Shopee and Lazada for the discounts. They will still come to our stores to try and test the products … I think there was a study in Malaysia that showed how people come to shopping malls as a leisure activity," says Cheah-Foong.
ESG is still a brand differentiator
InNature plans to introduce an additional 32 refill stations in about 45% of its stores, ensure 100% of its packaging materials are reusable, recyclable and compostable, and aim for over 95% of renewable or natural ingredients by 2030, among other things.
The company has redesigned its products to produce less waste. This includes eliminating plastic inserts in its gift boxes, replacing them with recycled cardboard and using materials that can be repurposed at their end of life.
Consumers can return their empty TBS packaging to the store for recycling. Some of its product lines are currently made of 100% recycled plastic, with 15% sourced from community trade partners.
Carrying out these initiatives costs money. Recycled paper, soy-based ink, responsibly-sourced wood for its store furniture and refill pumps are expensive, for instance. The costs, however, have gone down over the years, observes Cheah-Foong. "Our new store is 10% to 15% cheaper than the last one, which was around four years ago."
Being 100% vegan also means sacrificing some products. "We used to have a milk bath product that was very good. Spas used to buy it. But we stopped selling it because it comes from cows. There is a cost to change everything," says Cheah-Foong.
But this commitment is what sets it apart from the competition, she believes. "I'm not afraid of other brands coming up to do the same thing … If you care at all about using natural ingredients, the welfare of animals and being ethical, we are the only brand you can consider."
Supporting friends in NGOs
The listing of InNature Bhd, the franchisee of The Body Shop International in Malaysia, in February 2020 could not be more ill-timed.
Two days after the initial public offering (IPO) date, the infamous Sheraton Move occurred, which ended the rule of the Pakatan Harapan government. A month after that, a strict Movement Control Order (MCO) was imposed due to the pandemic. 
Two years later, as the economy was reopening, Russia's invasion of Ukraine resulted in a supply chain crisis. Political uncertainty, inflation and an impending recession are expected to dampen consumer sentiment. 
The share price of the company has now fallen to 58 sen (as at Sept 14), which is down 2.54% from its IPO price.
"I have no crystal ball. I take it in stride. I have no regrets [of listing then]. I don't think you can ever time the market," says InNature managing director Datin Mina Cheah-Foong.
"There is always going to be something going on. I'm very confident in our business because our products are good. We have a strong core group of loyal customers who like us because they like what we are trying to do, our products work well and we are convenient."
One of her most stressful moments, however, was communicating with her friends in the non-governmental organisation (NGO) space who invested in ­InNature during the IPO.
"When we listed, my friends were like, 'This time, we can make some money [from something sustainable]'. So, I allocated shares to these people. Many of them have worked in NGOs for 20 to 30 years and put their savings in the company."
After the political crisis and pandemic hit, she rang them up and told them not to worry. "I told them, 'I'll underwrite your shares. Any time you want to sell, I will buy it back. I will compensate you.' [They have been] my friends for decades and they are not rich market players. Talk about bad timing!"